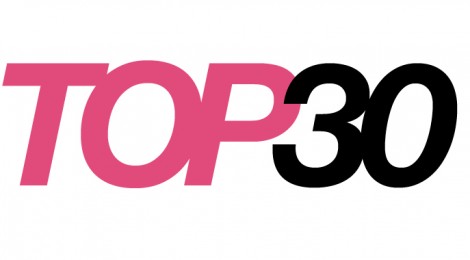 TOP 30 REASONS TO ATTEND…
As a 30-day countdown to the XYBOOM Conference, we're listing one new reason everyday on why you should attend! Check out our ongoing list below!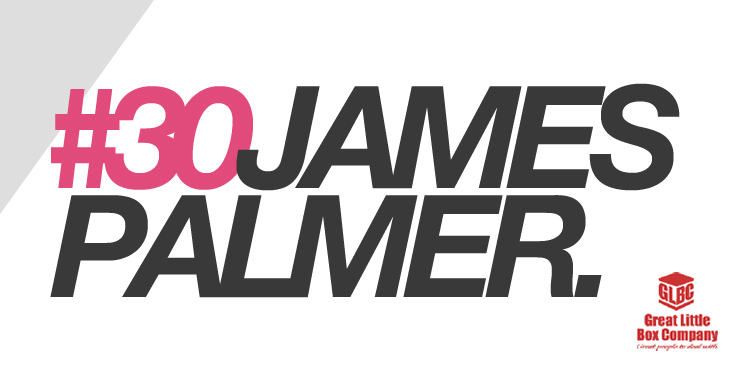 REASON #30 | JAMES PALMER WILL SHARE HIS SECRETS ON HOW TO CREATE A WORK CULTURE THAT BOTH ATTRACTS AND RETAINS

Panelist James Palmer is the Vice President of Sales and Marketing at Great Little Box Company – a 40 million dollar business. He was recently featured in a Globe and Mail article for using innovative practices to help his company attract and retain high-quality talent. He will be sharing his secrets during the Panel Sessions of the conference.
Find out more about what James Palmer has to say about the conference.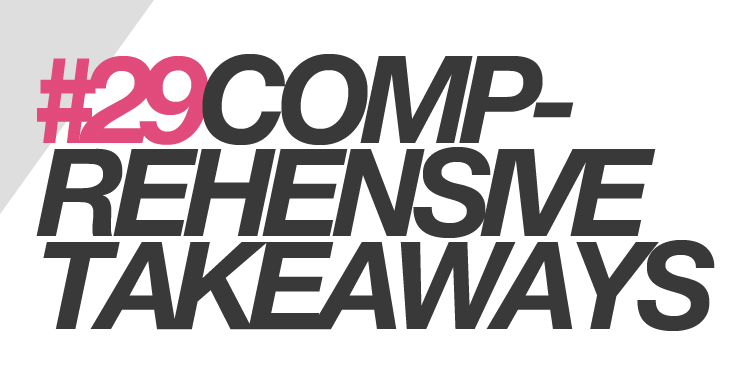 REASON #29 | COMPREHENSIVE TAKEAWAYS: ATTENDEES RECEIVE A DYNAMIC REPORT FULL OF INSIGHTS AND SOLUTIONS

All attendees will be receiving a plethora of "harvested" information from the conference in order to ensure simultaneous conversations and activities aren't missed. The dynamic report will be chock-full of insights, strategies, and solutions and presented in a multi-media format (all the way from photo and video to written form).
Find out more detail about our comprehensive takeaways.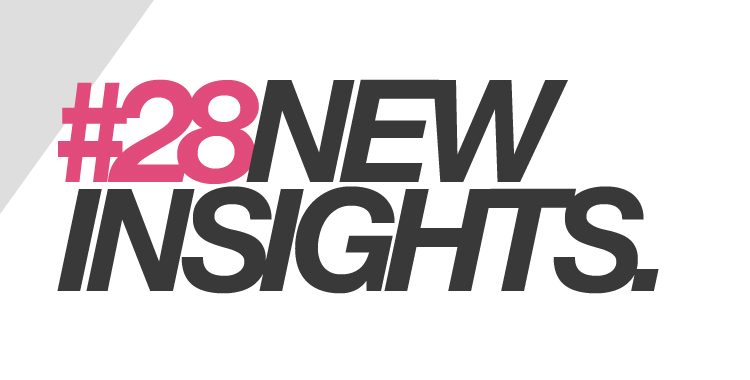 REASON #28 | "NEW INSIGHTS ON ISSUES WHERE YOU'VE BEEN STUCK IN THE SAME THINKING"


Our title sponsor for this year's conference is the Thrive Project: an initiative of BC's Labour Market Partnership Program, which is in affiliation with the Vancouver Foundation. The Thrive Project and XYBOOM both believe that the conference is a "chance to gain new perspectives and insights" on difficult generational issues that are important for Canadians to continue moving forward in workplaces. Progressive panelists and attendees will be sharing innovative strategies and solutions to help resolve intergenerational issues.
Find out more about why Thrive Project is attending and why they think you should too!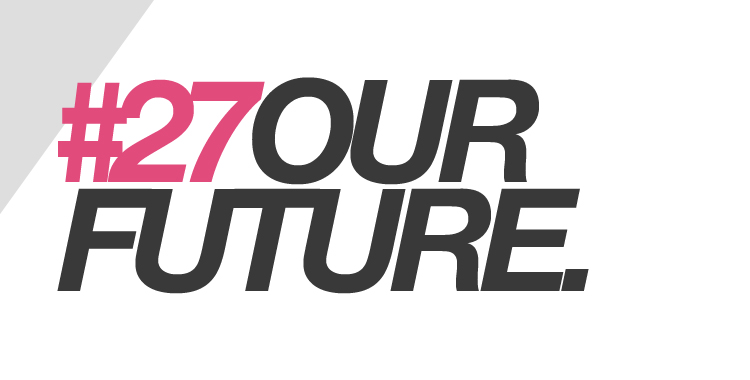 REASON #27 | "AS A STUDENT, XYBOOM CAN HELP ME GAIN INSIGHT OF WHAT'S TO COME"

Youth are, undoubtedly, extremely vital to the future of the Canadian workforce. And, by attending the conference, they will gain valuable first-hand advice on entering an ever-evolving multi-generational workforce. They will gain insight and strategies that will help reduce the inherent fears of entering this workforce after graduation. And, as they learn about different generational perspectives within the current job market, they will be able to take away truly unique learning experiences from working professionals in their industry.
Find out what Shem, our volunteer graphic designer, had to say about youth attending this conference.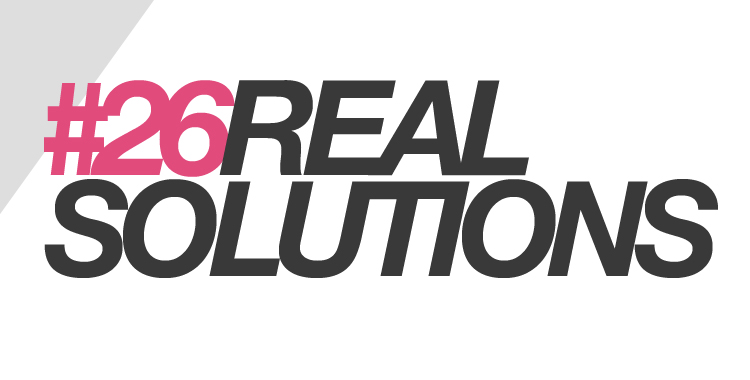 REASON #26 | "INTERGENERATIONAL COLLABORATION RARELY GETS DISCUSSED IN A SOLUTION-ORIENTED WAY"

Board member Kristy Todd Millar of HSBC believes that attendees will not only hear discussions on intergenerational topics, but will also hear advanced insight, strategies, and solutions to achieve intergenerational collaboration. Because the conference encourages strong interactivity between progressive industry experts, real solutions will be shared through exciting and dynamic conversations and activities.
Find out why our board member, Kristy, is attending the conference, and why she thinks you should come too.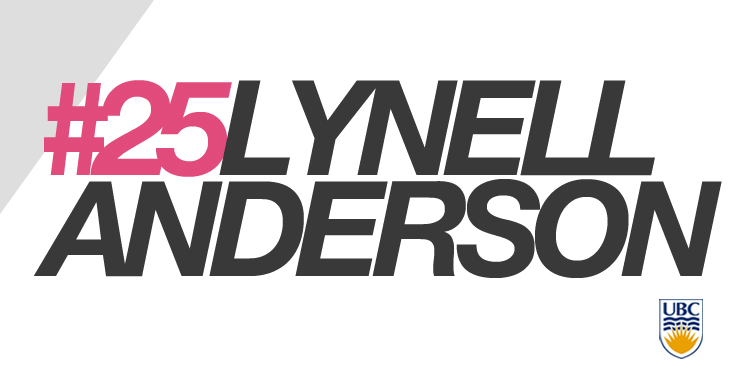 REASON #25 | PANELIST AND BOOMER, LYNELL ANDERSON, IS "COMMONLY CONSIDERED 'FREAKIN COOL' BY THE YOUNGER GENERATIONS"

Lynell Anderson not only brings over 30 years experience to the Panel, she also brings a great reputation among her younger peers. Driven by her interest in providing youth a chance to succeed, Anderson is no stranger to working with younger people, and often is re-energized working with the demographic. Among her many roles across the private, voluntary, and public sector, Anderson is currently part of the Generation Squeeze team while also working as a Senior Researcher for UBC's Human Early Learning Partnership. She will share her thoughts and expertise on intergenerational topics in hopes to help address the generational issues that face us all today.
See why Panelist Lynell Anderson thinks you should come to the conference.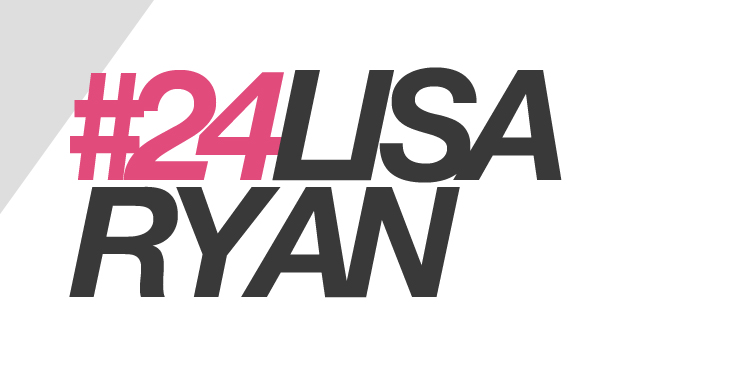 REASON #24 | BOARD MEMBER LISA RYAN BRINGS EXPERIENCE FROM MAJOR ORGANIZATIONS

Lisa Ryan is the Vice President of Talent Management at Right Management, a worldwide organization. With a plethora of diverse experience from organizations such as Best Buy, Royal Bank of Canada, and BC Gas Utility Ltd., she has helped guide the direction of the conference as a valued Board member.
Lisa Ryan explains why she's going to the conference, and why you should come too!

REASON #23 | PARENTS WILL LEARN WHY THEIR KIDS ARE UN/UNDEREMPLOYED AND HOW THEY CAN HELP THEM

The YMCA is committed to strengthening community by nurturing the potential of children, teens and young adults and delivering lasting personal and social change. The XYBOOM Conference will help provide tips and context to employers and parents to progress the workforce forward towards a future where youth are no longer under/unemployed – but instead – fully utilized for their strengths in the workforce.
Check out why YMCA thinks you should come to the conference.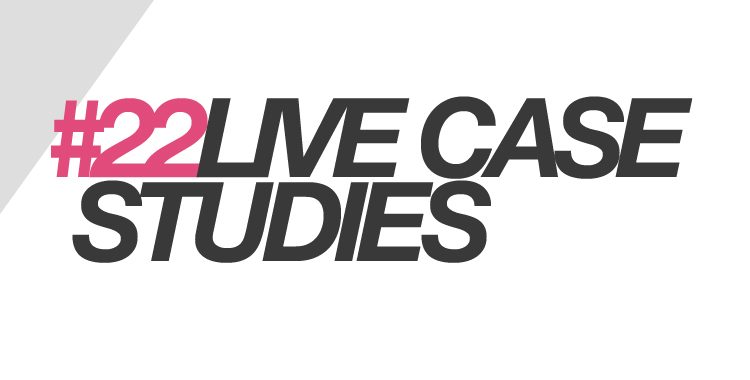 REASON #22 | YOU'LL HAVE A CONVERSATION WITH SOMEONE THAT YOU NEED TO MEET!

A prominent portion of the conference will be dedicated to Live Case Studies, an item crafted by our talented facilitator, Amanda Fenton. Live Case Studies will invite contributors to share their own career and/or workplace experiences – strategies, promising practices, challenges, outcomes and more. The live case study topics have all been curated with the intent of addressing some of the most pressing and pertinent generational issues affecting diverse workplaces today, as well as the career trajectories/decisions of each generation in the workplace. These issues have been categorized into 5 themes– Attraction, Recruitment & Hiring, Engaging & Retaining, succession Planning and Transitioning – with suggested topics.
Be sure to read more about the topics in our Live Case Studies.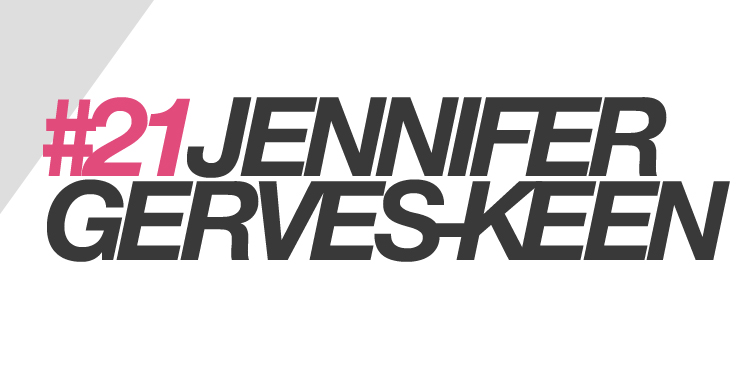 REASON #21 | GERVES-KEEN, ADVISORY BOARD MEMBER, BRINGS A WEALTH OF EXPERIENCE WORKING WITH CLIENTS SUCH AS DELOITTE, CITY OF VANCOUVER, AND THE RCMP

Jennifer Gerves-Keen is an experienced consultant, professional coach, facilitator and speaker with clients ranging from Deloitte to the City of Vancouver, to the RCMP. She brings a wealth of knowledge and experience as a valued Advisory Board Member of the XYBOOM Conference, and has helped guide the direction of the organization as an integral piece since the conference's beginnings. As a results driven and analytical communicator, she works with a variety of individuals and organizations like XYBOOM to engage and encourage change.
Jennifer Gerves-Keen explains why she's attending the XYBOOM conference, and why you should too!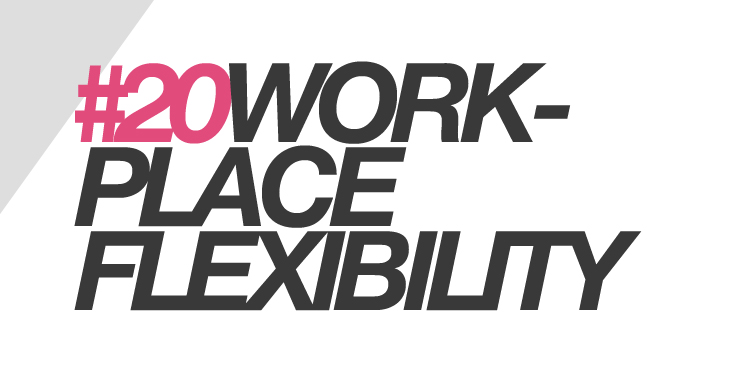 REASON #20 | FORTIN, EXECUTIVE DIRECTOR OF WATARI VANCOUVER, WILL DISCUSS WORKPLACE FLEXIBILITY

Michelle Fortin has been in the community social service sector for almost 20 years and currently holds the position of Executive Director of Watari Youth, Family & Community Services. Having worked with varied government ministries and foundations, she brings a diverse perspective to the conference, and will be sharing first-hand experiences and insights on increasing workplace flexibility during the day's Live Case Studies portion.
Michelle Fortin gives her thoughts on why she's attending the XYBOOM conference.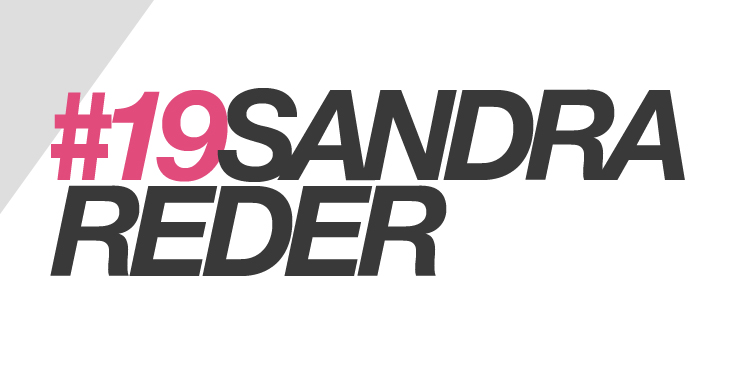 REASON #19 | PAST PANELIST SANDRA REDER BRINGS HER 20 YEARS OF HR EXPERIENCE TO THE XYBOOM ADVISORY BOARD

With her highly sought after industry knowledge, Sandra Reder brings and applies her understanding of current human resource trends and practices to the advisory board of the XYBOOM conference. She has extensive experience working with individuals at all levels in a wide range of industry and has directly contributed her expertise to the direction and vision of the XYBOOM Conference.
Take a look at why Sandra thinks you should come to the conference!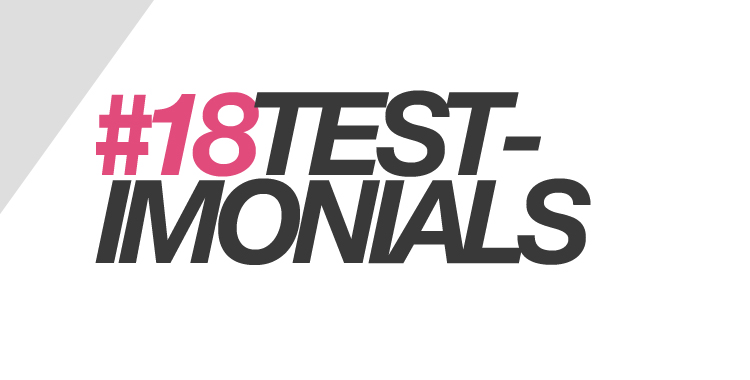 REASON #18 | POSITIVE TESTIMONIALS FROM PAST ATTENDEES

XYBOOM Conference 2012 Feedback
The inaugural XYBOOM Conference in January 2012 brought prestigious and established businesses together with youth to collaborate on strategies around youth unemployment and workforce issues.
• 96% of 2012 attendees indicated 'Satisfied' or 'Very Satisfied' with their conference experience.
• No one indicated 'Dissatisfied.'
I loved being at the conference. It felt like an energizing, experiential day. The innovative design made it fun and easier to have meaningful conversations.
Check out what other past attendees said about the 2012 XYBOOM Conference!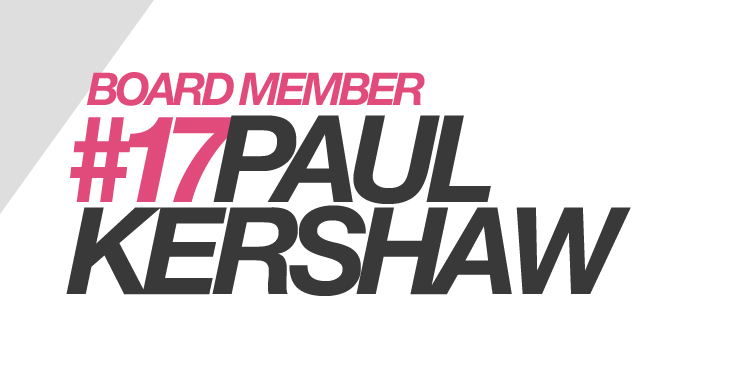 REASON #17 | DR. PAUL KERSHAW SHARES HIS EXPERTISE ON OUR ADVISORY BOARD

Dr. Paul Kershaw is a farmer morning and night. By day, he is an academic, public speaker, volunteer and media contributor, presently writing a weekly column for the Vancouver Sun. Paul is one of Canada's leading thinkers about family policy, showing its important contributions to crime prevention, going green, population health, school achievement, Truth & Reconciliation, gender equality and business profitability.
Read more about Dr. Kershaw here.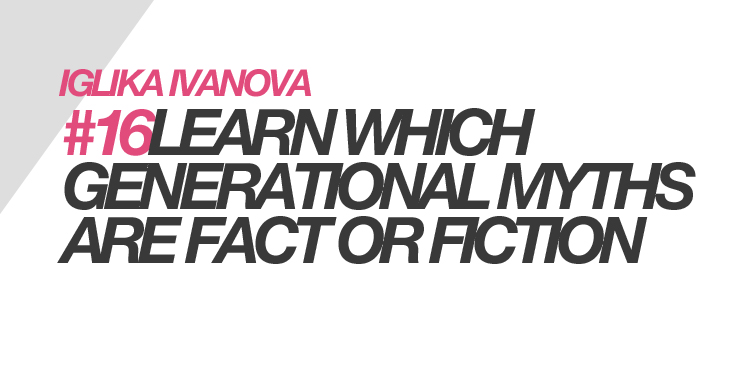 REASON #17 | CCPA ECONOMIST IGLIKA IVANOVA WILL EXPLAIN HOW WE CAN SEPARATE FACT FROM FICTION WHEN IT COMES TO GENERATIONS INTERACTING IN THE WORKPLACE

Iglika Ivanova is an Economist and Public Interest Researcher at the Canadian Centre for Policy Alternatives in BC. Born and raised in Bulgaria, Iglika took her first economics course as a 17-year-old curious to learn more about what was happening in her home country during the transition from central planning to market capitalism. She quickly realized that not just in Eastern Europe, but across the globe many people live in poverty because of poorly designed economic policies, and decided that she wanted to work to change that. Iglika has an MA in Economics from UBC and in her current position, she uses her skills to research and write on issues of social and economic policy in BC. More specifically, Iglika's work investigates issues and trends in government finance, taxation and privatization and how they relate to the accessibility and quality of public services, and in turn, to our quality of life. She is also very interested in the workings of the Canadian labour market and in particular trends in income inequality, low wage work and the integration of immigrants. Iglika is a frequent media commentator on public policy issues, a blogger on PolicyNote.ca and this summer, she is a regular on the bi-weekly Tuesday Business Panel on CBC radio's Early Edition. Follow her on Twitter
Find out what Iglika is looking forward to and why she thinks you should come.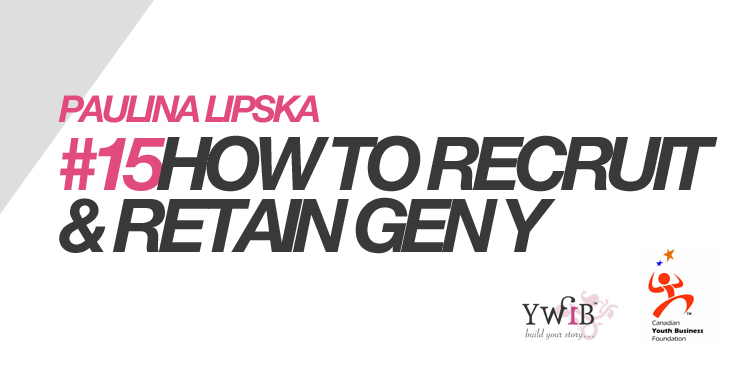 REASON #15 | GAIN KNOWLEDGE ON RECRUITING AND RETAINING GEN Y

Paulina Lipska, Co-founder and President of Young Women in Business and Business Development Manager at the Canadian Youth Business Foundation, will be sharing her experience on the Gen Y recruitment process as well as what she has learned in attempting to retain this demographic. As a "people alchemist" who thrives at the intersection of people and making ideas happen, Lipska's gift is knowing the special formula to release unexpected synergies between people, teams and ideas, and asking the hard questions needed to get there.
Find out why Paulina Lipska is sharing her story and why she thinks you should come to the XYBOOM Conference!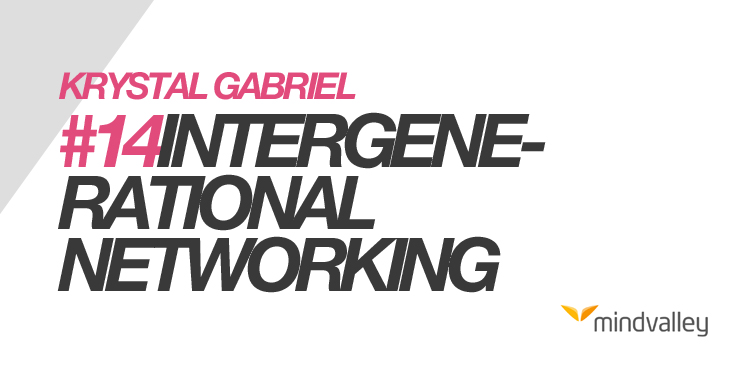 REASON #14 | LEARN HOW TO REFRAME THE IDEA OF INTERGENERATIONAL NETWORKING TO MAKE IT WORK FOR YOU

Krystal Gabriel has a passion for company culture and has experienced everything from big corporate environments, to completely virtual ones, to one of the most progressive workplaces in the world (Mindvalley). Her roles have included: A Leadership Development Specialist for Terasen Gas during its merger with FortisBC where she was involved in aligning the two companies around leadership and performance, a Project Manager at Mindvalley (an internet business incubator based in Malaysia whose sole mission is to push humanity forward) where her team worked to develop and launch a platform for the world's most successful products in the personal development industry and lastly, a Human Capital and Strategy Consultant with Deloitte creating the infrastructure and strategy for a Change Management Center of Excellence. The red threads in her work are leadership, strategy, change, growth and entrepreneurship and it's in these spaces that she is most alive.
See why Krystal thinks you should come!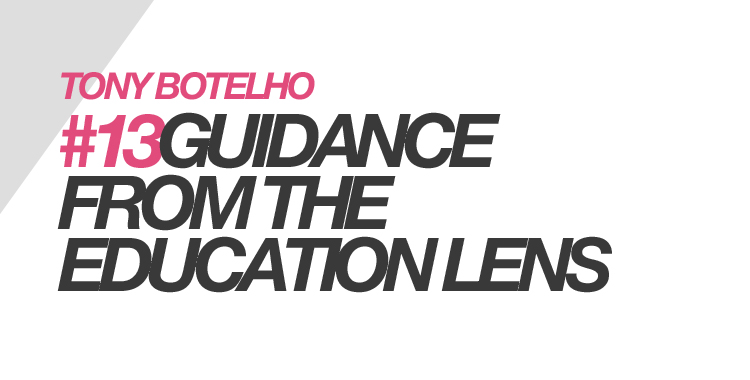 REASON #13 | TONY BOTELHO, ADVISORY BOARD MEMBER, BRINGS OVER 12 YRS OF EXPERIENCE AND A BELIEF IN A STRONGER INTERSECTION BETWEEN POST-SECONDARY EDUCATION AND CAREER DEVELOPMENT

Tony has 12+ years experience in the post-secondary career education field where he has worked in management roles in both Co-operative Education and Career Services. Tony has presented at both provincial and national conferences and has a particular interest in making career development more central to the student experience. Notably, his grade two teacher once said he was "a pleasure to have in the class.
See why Tony is a long-time XYBOOM supporter and why he thinks you should come!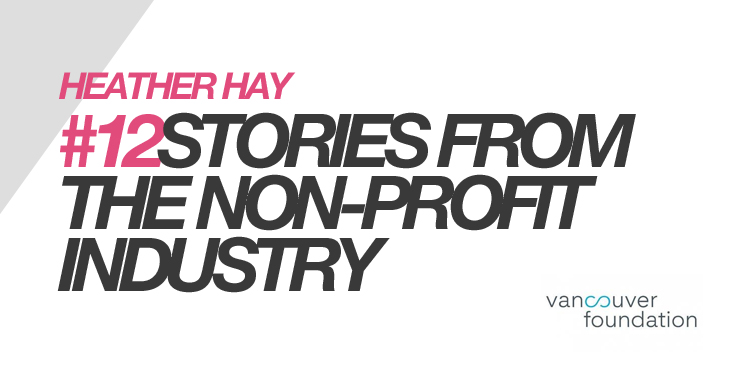 REASON #12 | PANELIST HEATHER HAY BRINGS 12+ YRS OF EXPERIENCE & WILL SHARE INTERGENERATIONAL ISSUES AS WELL AS OTHER UPCOMING ISSUES IMPACTING THE NON-PROFIT INDUSTRY

Heather is an innovative leader with a passion for working with marginalized populations. She has extensive senior leadership experience within the health care system both nationally, and locally. Previous positions held include: Regional Director for Complex Mental Health and Addictions and Director HiV AIDS / Aboriginal and Addiction Services with Vancouver Coastal Health.
Read more about Heather and why she's excited for the conference!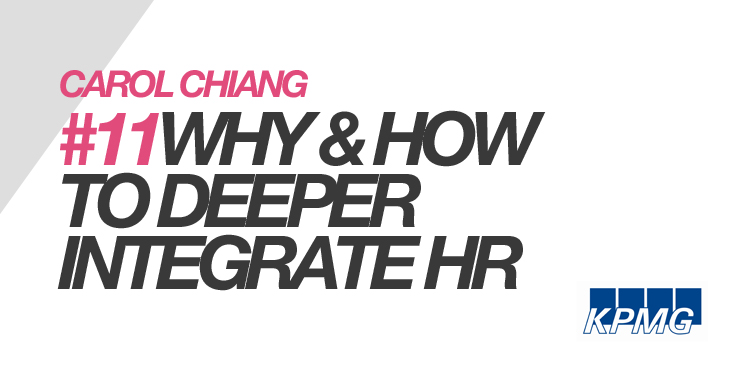 REASON #11 | CAROL CHIANG, PARTNER AT KPMG WILL DISCUSS HOW A HR DEPARTMENT SHOULD AND CAN BE INTEGRATED INTO AN ENTIRE ORGANIZATIONAL STRUCTURE

Carol Chiang is a member of the Greater Vancouver Enterprise practice leadership team, and a Partner at KPMG – winner of Canada's Top 100 Employers in for seven consecutive years. As a team member of KPMG for the past 22 years, her client-focused activities include providing financial statement assurance and general business advisory services. Carol was promoted to her current role in 2006 and has since taken on a leadership role in the KPMG People Management program, in addition to her client responsibilities.
I think the key theme/topic of this year's conference is an important one for all workplaces and is extremely relevant to my workplace at KPMG
Find out more about Carol and why she thinks you should be there!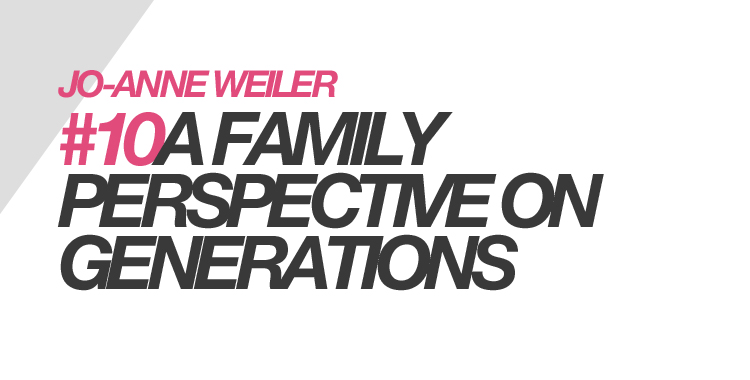 REASON #11 | JO-ANNE BRINGS OVER A DECASE OF FAMILY PSYCHOLOGY EXPERIENCE TO THE ADVISORY BOARD

Jo-Anne Weiler has been in private clinical practice for the past 10 years on the North Shore working with young professionals and their families as they work through personal, professional, relationship life stage challenges. She has also worked with our Federal Government executive team, the Legacies Now team, the Engineers Association and Telus. Certainly, she has a passion to help people reach their potential and live life with mojo! As an XYBOOM advisory board member, she brings guidance to the topic of changing family dynamics, and the socioeconomic impacts that these shifts make. Find out some of the additional thoughts Weiler had on the XYBOOM conversation.
Jo-anne shares her thoughts on intergenerational challenges within the family.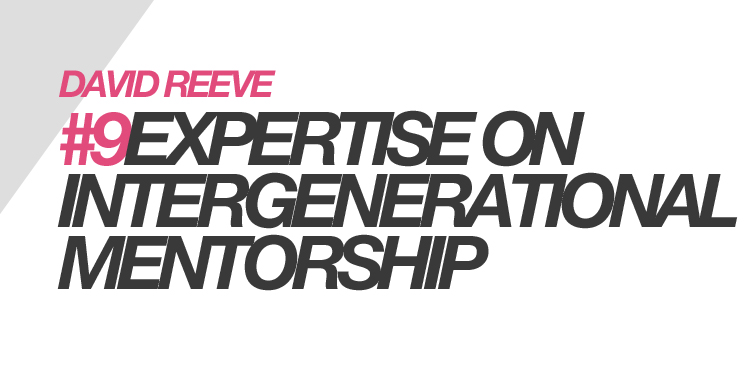 REASON #9 | DAVID BRINGS 20+ YEARS EXPERIENCE TO THE TOPIC OF INTERGENERATIONAL MENTORING

David Reeve is the CSO of Fully Managed, Canada's premier IT managed services brand. He brings over 20+ years of experience to the topic of Intergenerational Mentoring.
Inspire someone to be more than they ever thought they could be and leave them better than I found them
This is David's purpose in life.
Centered on this purpose, David will be sharing how his mentorship philosophy, which focuses on the concept of "what do I have my employees "becoming"" rather than "what do I have them 'doing'". This philosophy produces amazing synergy in teams and manifests itself into award-winning cultures.
Find out why Reeve believes you should come to the conference!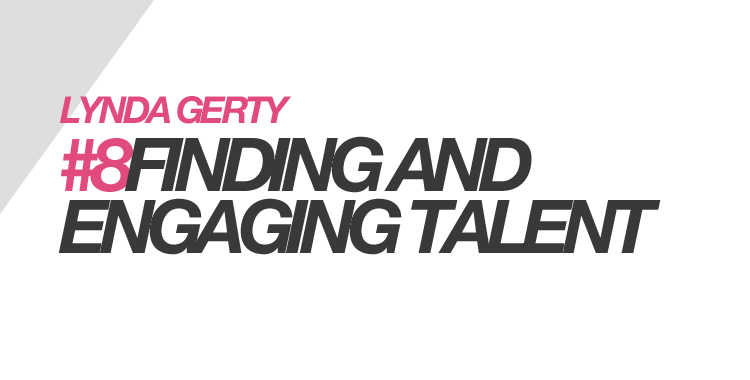 REASON #8 | AUTHOR, SPEAKER, AND DIRECTOR AT VANTAGE POINT, LYNDA GERTY WILL SHARE HER "NON-PROFIT ENTREPRENEURIAL APPROACH" TO FINDING AND ENGAGING TALENT

Lynda Gerty is the Director of Engagement at Vantage Point, and the co-author of a new book titled The Abundant Not-for-Profit: how talent (not money) will transform your organization. With over 15 years of leadership experience in the not-for-profit and private sectors, Lynda thrives on building integrated, multi-generational teams of salaried employees and knowledge philanthropists. Lynda is a sought-after speaker and workshop facilitator, and is on a mission to transform the not-for-profit workforce.
Learn more about Lynda Gerty and her thoughts on why you should be attending the conference!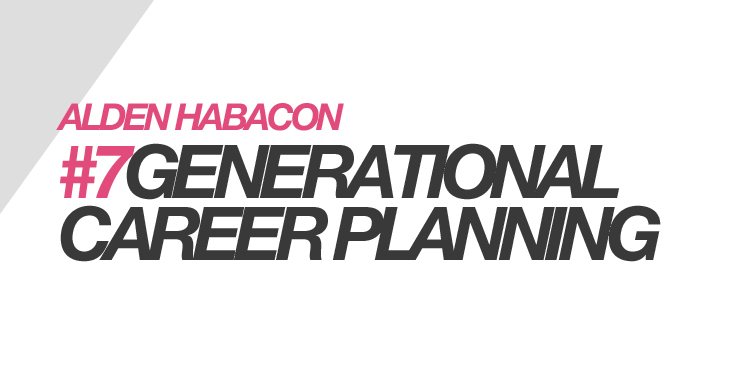 REASON #7 | ALDEN BRINGS EXPERIENCE FROM CBC AND UBC AND WILL SHARE HIS THOUGHTS ON CAREER PLANNING FOR DIFFERENT GENERATIONS

Speaker, Publisher, and Diversity and Inclusion Specialist Alden Habacon has experimented with career planning for different generational needs and will share strategies he has tried as well lessons he has learned.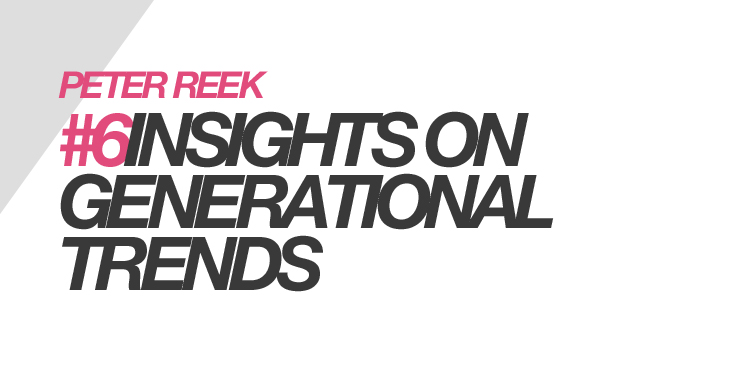 REASON #6 | REEK, ARMED WITH DECADES OF EXPERIENCE, WILL SHARE HIS THOUGHTS ON GENERATIONAL TRENDS.

Peter Reek, Founder and Principal at Smart, Savvy + Associates, will share his insights on generational trends, as well as how history has had an impact on creating them. In addition to bringing decades of knowledge and experience to the Live Case Study portion of the conference, he will also share his personal experiences and stories on this topic.
Take a look at Peter Reek's Bio.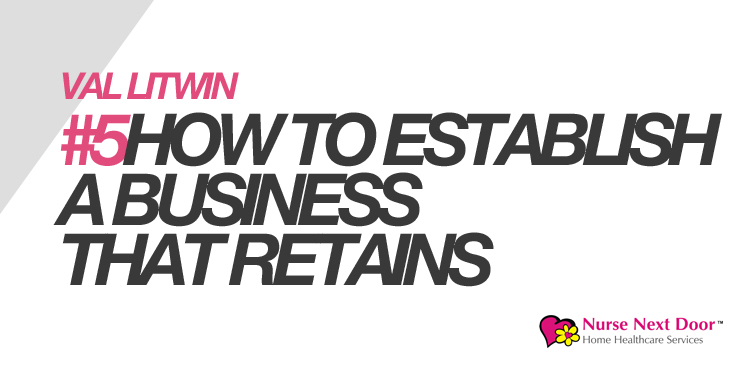 REASON #5 | LITWIN WILL SHARE HIS SECRETS ON HOW TO ESTABLISH SMALL/MEDIUM SIZED BUSINESSES AS DESIRABLE EMPLOYERS THAT RETAIN.

Val Litwin is currently the VP of Franchise Operations at Nurse Next Door – an award-winning organization. Some of their company achievements include: 2012s Best Small and Medium employers in Canada, 2011s Canada's Ten Most Admired Corporate Cultures, and 2010s Cultural Diversity Award. Litwin will be sharing his thoughts and secrets on how to establish small/medium-sized businesses as desirable employers that retain.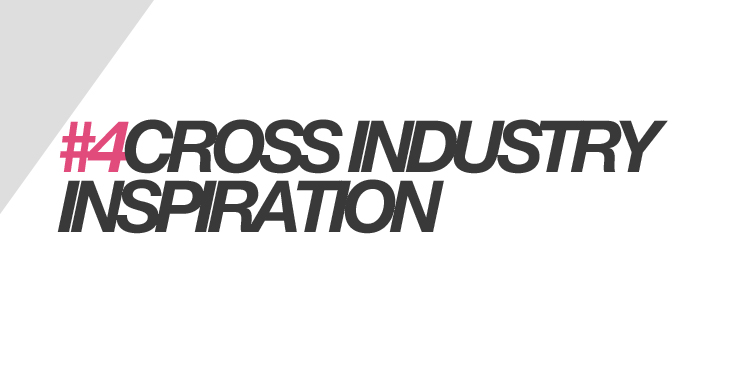 REASON #4 | YOU HAVE THE OPPORTUNITY TO BE INSPIRED BY METHODS FROM DIFFERENT INDUSTRIES

Tired of seeing the same names, talking to the same people and hearing the same messages in your sector?
XYBOOM provides a unique opportunity to hear the first-hand personal insights, strategies and experiences of individuals whose experiences span across diverse sectors and business models: non-profit, corporate, mining, human resources, government, entrepreneurs and more. You might be from the corporate world, but end up at the live case study of someone from a non-profit that is using innovative strategies on creating workplace flexibility; maybe you're a Gen Y, who will hear about entrepreneurial career from an X-er or Boomer who might have some years on you but have faced comparable hurdles. Regardless, this is an opportunity for you to think outside the box and outside your own sector. We think you'll be inspired to find ways to adapt and integrate new methods and strategies that have worked for other who, regardless of age or industry, have faced many similar workplace and generation challenges.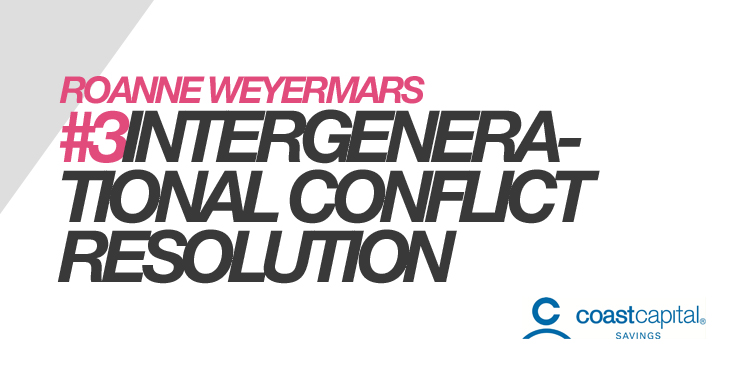 REASON #3 | WEYERMARS OF COAST CAPITAL SAVINGS WILL SHARE STORIES ON INTERGENERATIONAL CONFLICT AND THE RESULTING TENSION, AS WELL AS STRATEGIES TO RESOLVE SIMILAR SITUATIONS

Tired of seeing the same names, talking to the same people and hearing the same messages in your sector?
Roanne Weyermars, Senior Manager, Brand & Advertising, Coast Capital Savings, is a passionate marketer with more than 10 years experience building national and local brands. She will be sharing stories on intergenerational conflict, communication challenges, misunderstandings, and tensions in the workplace as well as what an individual can do to improve these situations.
Inspired by her grandfather, a controversial political cartoonist, Roanne began her career in communication arts as a graphic designer in 2001. During this impressionable time, her clients and employers insisted that her real talent lay within marketing strategy and communications on a broader level. Roanne learned to channel her artistic roots into the bigger creative picture and established herself as an authoritative client side marketer working with predominately with telecommunications and finance brands. You can often find Roanne engaged in an enthusiastic conversation around her favourite topics of strategic planning, marketing research, creative collaboration, advertising strategy and customer experience. Roanne currently oversees the Coast Capital Savings brand and the credit union's advertising including all aspects of external and internal marketing across both traditional and digital channels."
See why she thinks you should definitely be coming to the conference.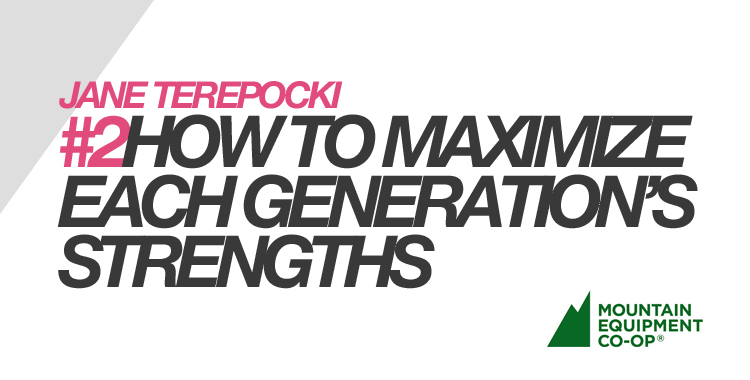 REASON #2 | TEREPOCKI OF MOUNTAIN EQUIPMENT CO-OP WILL SHARE THOUGHTS ON HOW TO MAXIMIZE EACH GENERATION'S STRENGTHS.

Jane Terepocki brings experience as an HR Administrator and Recruitment Trainer at Mountain Equipment Co-op – a past winner of Canada's Top 100 employers. She will share her thoughts and experiences on intergenerational dynamics within the workplace, as well as how to maximize each generation's strengths. As a recruiter for a large and respected brand, Jane will discuss thoughts around attracting and retaining talent of all generations.
Find out why she thinks you should be attending the XYBOOM Conference.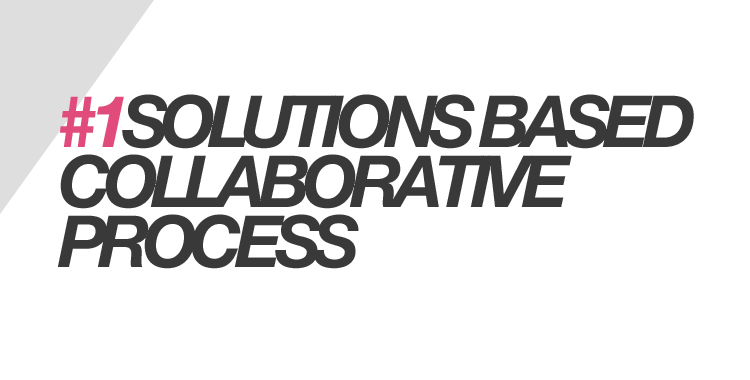 REASON #1 | LEARN AND EXPERIENCE A SOLUTIONS-BASED COLLABORATIVE PROCESS

From interactive, generationally diverse panel sessions, to Live Case Studies, based on a process called Collective Story Harvest, to a group-wide facilitated action space XYBOOM has designed to reflect the philosophy of the organization: to be participatory, engaging and collaborative. The processes you will experience at the conference are meant to draw out strategies and solutions and are replicable at your own workplaces (and beyond) and are all adaptable for different spaces and participants. As part of the post-conference takeaways, we will be providing a 'How-to' guide for the Live Case Study process as well as links to the action space activity and World Café processes we're drawing from so that you can use these tools and processes in your own work.
Click here to read more about the exciting Live Case Study process that we'll be hosting at XYBOOM from our wonderful facilitator, Amanda Fenton!
This concludes our "Top 30 Reasons to Attend the XYBOOM Conference". Interested in attending? You can purchase your tickets here.