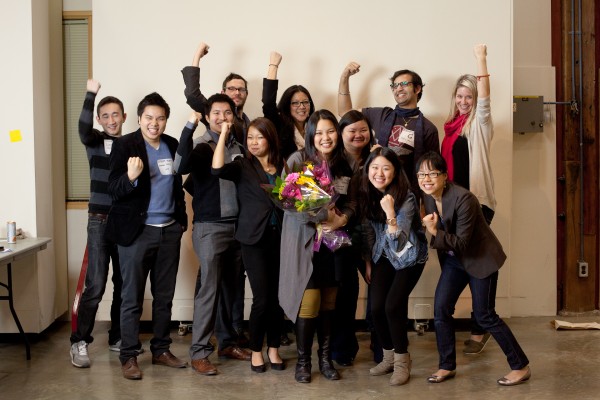 XYBOOM 2012/2013 TEAM
Brian Oentoro
Clarice Fu
Vicki Lee
Simon Tse
Kaki Chan
Natalie Pope
Shem Navalta
Karan Thukral
XYBOOM 2012/2013 ADVISORY BOARD
Tony Botelho
Ashlee Conery
Jennifer Gervès-Keen
Dr. Paul Kershaw
Kristy Todd-Millar
Sandra Reder
Lisa Ryan
Jo-Anne Weiler
2012/2013 CORE PLANNING TEAM
Tammy Tsang
Yumi Numata
Linda Young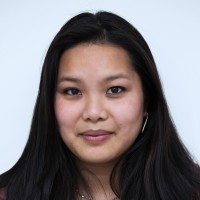 Tammy Tsang
Executive Director
Founder, CEO of My Loud Speaker Advertising

Tammy aims to work the same way her business does – with integrity, generosity and fun in mind. Coming from a family of entrepreneurs, she was often exposed to traditional Chinese work ethics and values that were passed down from generations and generations of nagging.
She founded My Loud Speaker in 2007 as a way to provide her friends with work experience; MLS continues to support graduates seeking meaningful experiences by providing in-depth training, and inviting clients to hire them onto their own staff. MLS has been providing advertising campaigns for over 5 years, and has attained recommendations from prestigious clients such as the Canadian Broadcast Corporation, Simon Fraser University, BC Cancer Agency, and more.
Tammy is currently a Board Member at the North American Association of Asian Professionals, Strathcona Business Improvement Association & Vancity's Community Stakeholders Advisory for Women's Entrepreneur Project.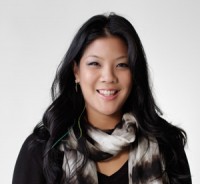 Yumi Numata
Director of Communications
Since returning to Vancouver in late 2009, Yumi has worked primarily in non-profit organizations in diversity education, community programming, media and communications.  Diverse work experiences, including positions with the Family Education and Support Centre, New York City Media Group, CHANEL, Inc and the Vancouver Asian Film Festival have all contributed to her abilities to write and edit a wicked effective proposal, grant application, interview piece, magazine article, strategic planning document, tailored to a specific audience with specific results in mind. Yumi has recently relocated to Toronto to work with the Council of Educators of Toronto on increasing access to post-secondary education for marginalized youth but continues to work on XYBOOM remotely.
Yumi is a graduate of the Media, Culture and Communications MA program at New York University and the Equity Studies Hons. BA program at the University of Toronto. Issues around anti-racism, identity politics and representation were key aspects of her research that still inform her interests and approach to life in general.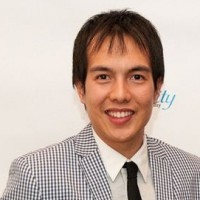 Brian Oentoro
Volunteer Coordinator

Brian currently works for bc211 as its Marketing Communications Coordinator, promoting the new 2-1-1 phone number to citizens of British Columbia.
He contributes his extraordinary people and communication skills to recruit, manage and retain talents coming to the XYBOOM team.
Brian holds a Bachelor Degree in Communications from Simon Fraser University and is fluent in French. He also currently volunteers for Regards D'allieurs, an international NGO that promotes the conservation of nature. During his spare time, he enjoys sports like tennis, yoga and anything in between, in addition to fine arts and fashion.
XYBOOM ADVISORY BOARD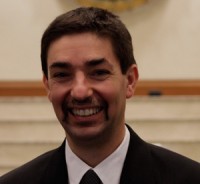 Tony Botelho
Manager of Career Services and Volunteer Services, SFU
Tony has 12+ years experience in the post-secondary career education field where he has worked in management roles in both Co-operative Education and Career Services. Tony has presented at both provincial and national conferences and has a particular interest in making career development more central to the student experience. Notably, his grade two teacher once said he was "a pleasure to have in the class."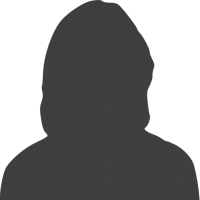 Ashlee Conery
Program Manager, Forum for Women Entrepreneurs
Ashlee first started her career in the Ontario commercial art world; she then took on the role of Director at the Seymour Art Gallery after moving back to Vancouver. Her interest in art and community projects has taken her around the world. In India, she worked in skill education for rural women's' economic independence and in Paris, she took on a small business with other expats. This experience fortified Ashlee's interest in developing education for small business owners on the systems and strategies that can streamline their practices and make their vision clear. Upon her return to Vancouver, she joined FWE first as a volunteer and then as Program Manager in January 2011. She is excited by the incredible community that FWE engages and the emerging possibilities as the organization continues to grow; she firmly believes that education is the key to empowerment.
Ashlee holds an Honors Degree in Art and Architectural History and Theory from Carleton University.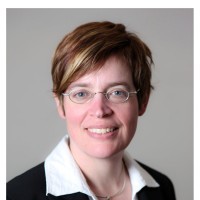 Jennifer Gervès-Keen, MA
Facilitator, Trainer, Professional Coach
With over 15 years experience, Jennifer is highly successful in resolving workplace issues, and helping organizations, teams and individuals become more effective. Her areas of expertise include customized critical skills training design and delivery, professional coaching, and effective communication skills. She is currently helping many of her clients through generational and other diversity communication challenges. A motivating speaker and coach, Jennifer takes great pleasure in empowering her clients to reach their full potential.
Her current clients include Deloitte, the City of Vancouver, BCIT and a variety of governmental organizations as well as her own private career coaching practice.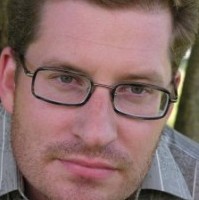 Dr. Paul Kershaw
Academic, Media Contributor, Speaker
Dr. Paul Kershaw is a farmer morning and night.  By day, he is an academic, public speaker, volunteer and media contributor, presently writing a weekly column for the Vancouver Sun.  Paul is one of Canada's leading thinkers about family policy, showing its important contributions to crime prevention, going green, population health, school achievement, Truth & Reconciliation, gender equality and business profitability. His contributions to public dialogue are innovative, provocative and fervently committed to the evidence.  The Canadian Political Science Association has twice awarded Paul national prizes for his policy research and feminist theory. Policy change is necessary, he urges, because Canada no longer works for all generations.  At the University of British Columbia, Paul is the Human Early Learning Partnership (HELP) Scholar of Social Care, Citizenship and the Determinants of Health.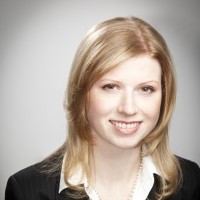 Kristy Todd Millar
Account Manager, Commercial Real Estate, HSBC Bank Canada 
Kristy's role at HSBC is to provide financial advice for medium sized businesses and non-profits.  Prior to joining HSBC, Kristy ran her own business for four years while attending the University of Alberta.  She is an avid volunteer in the community and enjoys being an involved Forum for Women Entrepreneurs (FWE) Member and a Leaders of Tomorrow Mentor for the Vancouver Board of Trade LOT program.   Kristy is passionate about economic development and microfinance and in 2009, she helped build microfinance organizations in the slums of Kenya.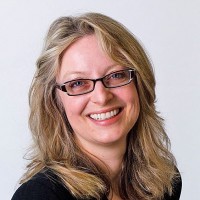 Lisa Ryan
Vice President of Talent Management, Right Management
Lisa began her career as a Student Placement Officer in 1983 while completing her undergraduate degree in Economics.  At Royal Bank she gained valuable front- line leadership experience as a Manager Customer Service before becoming an HR Manager.  After investing in an MBA, she joined BC Gas Utility as a Change Consultant and five years later was off to Best Buy Canada as a Change Manager and later Talent Development leader.  For the past five years she was worked as a consultant with clients such as BC Transit, Conair Aviation, BC Housing, BHP Billiton, PayPal and Sask Energy.
Lisa is the BC HR Management Association Conference Chair for 2012 and Personnel Committee chair for Pearson College.  She is the past President of BC Organizational Network, a Certified Human Resource Professional and an Associate Certified Coach with the International Coach Federation.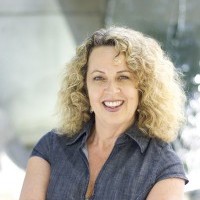 Sandra Reder, C.P.C.
President  & Founder, Vertical Bridge Corporate Consulting
For over 20 years, Sandra Reder has been a driving force within the human resource community. She founded Vertical Bridge in 2005 to assist companies in their quest to become "Employers of Choice".  Her industry knowledge is comprehensive, and her understanding of current human resource trends and practices is highly sought after. Working together with business leaders, Sandra brings her expertise and training experience to the table when working with her diverse clientele. She has extensive experience working with individuals at all levels in a wide range of industry, not-for-profit and public sector positions.
In recent years, Sandra has focused her attention on sharing best practices with other professionals in the field and delivering dynamic keynote presentations and workshops on recruiting, engaging and retaining multiple generations in the workplace.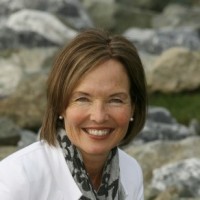 Jo-Anne Weiler, M.A., R.M.F.T., R.C.C.
President of Therahealth Network Ltd.
Jo-Anne has a psychology and fitness background.  Her many achievements in the fitness world include starting one of the first employee fitness programs for the Four Seasons Hotel in the late 70′s and launching the first pre & post natal fitness program in Canada (The Mom & Me Network) in 1981 – 2010.
Jo-Anne returned to university 15 years ago to pursue an B.A. & M.A. in psychology. She has been in private clinical practice for the past 10 years on the North Shore working with young professionals and their families as they work through personal, professional, relationship life stage challenges.  She has also worked with our Federal Government executive team, the Legacies Now team, the Engineers Association and Telus.  Certainly, she has a passion to help people reach their potential and live life with mojo!
CORE PLANNING TEAM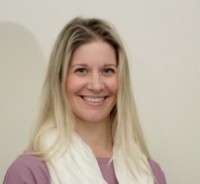 Amanda Fenton
Amanda is an experienced designer and facilitator of meetings, gatherings, conferences and more, using participatory dialogue processes in the service of co-creating a better future. She's a group process artist who draws from processes such as Open Space Technology, World Cafe, PeerSpirit Circle, Collective Story Harvest and others. She is passionate about hosting and harvesting conversations that matter where containers are created for participatory leadership and wise action to emerge.
Linda Young
Linda W. Young + Associates
Linda Young is a dynamic professional with over fifteen years of experience. She has a passion for uncovering hidden insights and opportunities across a spectrum of activities including consumer research, product development, corporate planning and organizational development. Linda's career began in television researching and interviewing top business, social and political leaders. Her keen sense for investigating key business and social issues led her to join AC Nielsen. Linda then applied her research skills to developing rural telecommunications funds in Africa, Asia and Latin America.
In 2007, she established Linda W. Young + Associates, a research and planning company that works with for profit and non-profit to achieve their organizational objectives. A constant innovator, Linda joined Coast Capital Savings in 2009 and is currently the Director, Research and Products.Linda's extensive background makes her a versatile and well sought consultant, facilitator and planning professional. She believes in the power of collaboration and harnessing the diversity of group dynamics to create powerful outcomes.