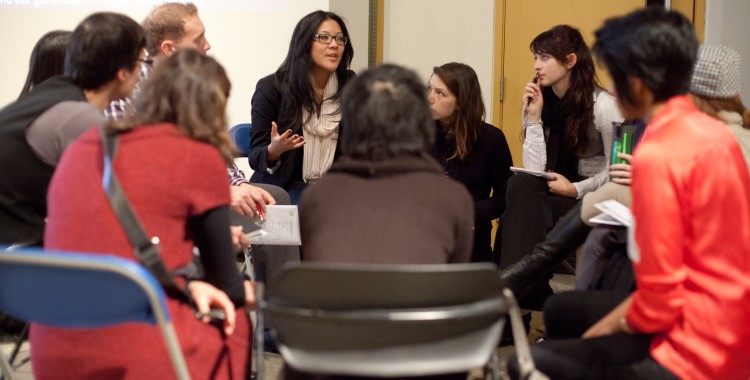 The XYBOOM Intergenerational Organization started off as a conversation between a few twenty-somethings, confused about the high levels of underemployment among themselves and/or friends. A familiar story for many Gen Y's, it seemed as though there were way too many very educated, capable – yet unemployed (or underemployed) – young people around who just couldn't find stable employment in their field(s) of interest. After many more discussions and some investigation, planning for the first XYBOOM conference began after Tammy and Yumi successfully applied for a grant to fund the endeavour.
Our Vision: Society will prosper when all generations are shared, heard and valued.
Our Mission: To facilitate intergenerational dialogue and collaborative action on issues affecting our shared future.
The first XYBOOM conference happened on January 20th, 2012. Bringing together youth and businesses, it's mission was to address youth unemployment and the baby boomer exit through intergenerational collaboration. Read more about our first conference here.