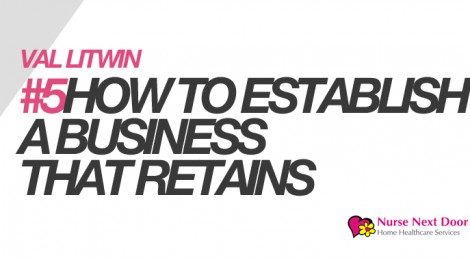 #5
REASON #5 | LITWIN WILL SHARE HIS SECRETS ON HOW TO ESTABLISH SMALL/MEDIUM SIZED BUSINESSES AS DESIRABLE EMPLOYERS THAT RETAIN.

Val Litwin is currently the VP of Franchise Operations at Nurse Next Door – an award-winning organization. Some of their company achievements include: 2012s Best Small and Medium employers in Canada, 2011s Canada's Ten Most Admired Corporate Cultures, and 2010s Cultural Diversity Award. Litwin will be sharing his thoughts and secrets on how to establish small/medium-sized businesses as desirable employers that retain.
Val Litwin's Full Bio:
"Entrepreneur and social-enterpriser, Val Litwin recently sold the first-to-market concept, Blo Blow Dry Bar. Known for creating and "owning" its business category, Val and his two business partners grew the Blo brand from zero to 13 locations in just three years. In that time, Blo garnered over 500 media hits and 300 franchise requests. But business isn't his only passion. Val also runs the for-profit Extreme Kindness (extremekindness.com) and non-profit Kindness Crew Society — both born to educate, inspire and mobilize people to commit good deeds. Val co-authored the best-selling book, Call To Arms: Embrace A Kindness Revolution. The Kindness Crew speak to and challenge corporations to engage in CSR and bring new meaning to the phrase "global warming". Currently Val serves as Vice President of Franchise Operations for Nurse Next Door, a fast-growth home healthcare franchise dedicated to Making Lives Better."
As a 30-day countdown to the XYBOOM Conference, we're listing one new reason everyday on why you should attend! Check out our ongoing list below!
Check out our ongoing list of reasons to attend.