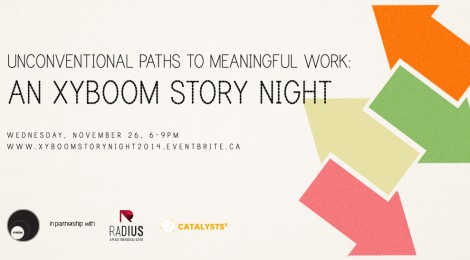 Register Now!
Do you want to create positive change in your community through a meaningful career? Are you thinking of transitioning out of traditional employment (or avoiding it completely!) to start a self-directed career? Do you want to define 'work' and 'success' on your own terms?
At this workshop you will:
hear and learn from 3 storytellers who are changemakers and unconventional entrepreneurs in a participatory workshop format that will inspire your next steps in making your goals around meaningful work a reality.
have a truly engaging and participatory workshop experience that moves from active listening and learning, to facilitated activities and dialogue designed to spark ideas and action!
have the opportunity to network and meet other like-minded individuals who are also forging their own paths to meaningful work
…and more! We will also provide a light dinner to keep you energized through the evening.
Does all this sound good? Please visit our eventbrite and register now!
This is an XYBOOM workshop hosted in partnership with: