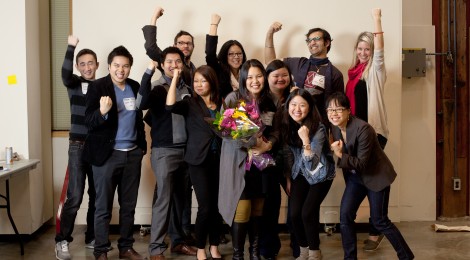 We're Currently Seeking More Volunteers
Join our enthusiastic team who choose to dedicate and volunteer their time and efforts for this great conference. With our modest team of supporters, we've been able to cultivate an incredibly valuable conference that initiates an important dialogue.
We are currently looking for enthusiastic, passionate volunteers to come out and help make XYBOOM happen again for 2013.  We had some amazing volunteers for XYBOOM 2012 who've left big shoes to fill, so if you have big feet or better yet, a big heart for intergenerational collaboration, email us at info (a) xyboom.org! In return for your time, you receive resume-building experience aligned with your career path and a free ticket to the conference!
Please check out our Volunteers page for more information.