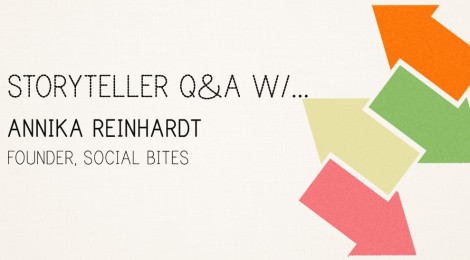 Finding out more from Annika…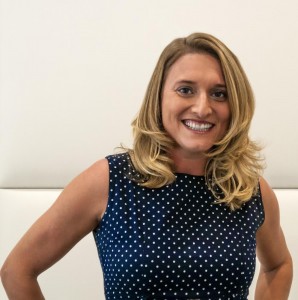 1. What has been the most unexpected experience/encounter on your journey to meaningful work? If you had told me last year that I'll be helping businesses to do-more-awesome in the world by supporting their community engagement practices and developing corporate giving initiatives, I would have said you are crazy. I just followed my passion and all of a sudden, I have a voice in a space that I didn't even know needed a voice. It's very empowering when people come to you for advice, see you as an expert in your field. All I'm doing is trusting my gut. I love seeing the impact projects I've been fortunate to get involved with have on people and the community.
2. If you could go back and give your 2010 self one piece of advice, what would it be? Keep doing what you are doing! I took time off for myself in 2010 and travelled through France and Italy enjoying great food and fabulous company. I also spent lots of time with my family in Germany, which is very important to me. I'm the only one living in Canada and go back regularly to see my niece grow up and reconnect with my roots.
3. Career decision that scared you the most: Deciding to only work part-time was probably the hardest career decision I've ever made. It meant not progressing as fast in my corporate career and also limited my ability to do certain jobs within the company. I was aware of the trade-offs, financially and career-wise but felt it was worth the risk as it allowed me to start my own project, Social Bites. It was scary as all sudden my pay cheque got cut in half and some lifestyle adjustments were needed. In the end it all paid off, in particular from personal growth perspective. Being an entrepreneur while still having a successful corporate career benefited both my job and my company. I was constantly creatively challenged which helped me to solve day-to-day business problems with a different energy and approach. Social Bites also benefited because of the skills I was developing and using in a corporate setting including stakeholder engagement, facilitation and partnership management. It was a scary career decision that helped me grow and mature; I'm thankful I took the leap of faith.
4. Career investment that has paid off the most: I went back to BCIT in 2005, not because I wanted to but because I had to. I was waiting to get approved for permanent residency in Canada and the only way to stay in the country was to go back to school. I was pretty upset about the situation as I had just finished my Masters and really had no interest in going back to school to kill time. Turned out killing time was not at all part of the curriculum. I took the Marketing Communications program, which was not only some of the hardest schooling I had ever done, it was also some of the best. I made great industry connections, landed my first real job, and some of I met some of my best friends. Hands down the best career investment I've ever made.
5. Name one Vancouver-based community non-profit whose social impact work you value/appreciate/admire:  I recently worked with Sole Food Farms, one of my favourite local purveyors at the Farmers Market. What I love about Sole Food is their willingness to really get involved with local initiatives that support them. As part of a recent event series, the farm was chosen as one of various charitable beneficiaries. They did not just say "oh thanks, that's great", they fully supported where they could such as providing glassware and ingredients for appetizers. I love when non-profits are willing to give, in order to be given back to. That's a true partnership and will go far in the community.
6. TV Character Alter Ego: I'd say Anthony Bourdain. Started as a dishwasher and ended up having the coolest food & travel show on TV. I'm sure not a career path he'd anticipated while cleaning dirty plates in New York. He is a hard worker, adventurous, and loves great food. Just like me!
7. And, because we're XYBOOM, what generation do you belong to? I am an in-betweener. Born in '79, I feel like I have a split-generation personality.